'Mound woes' SSG coach "Kim Kwang-hyun, end the good start to the week"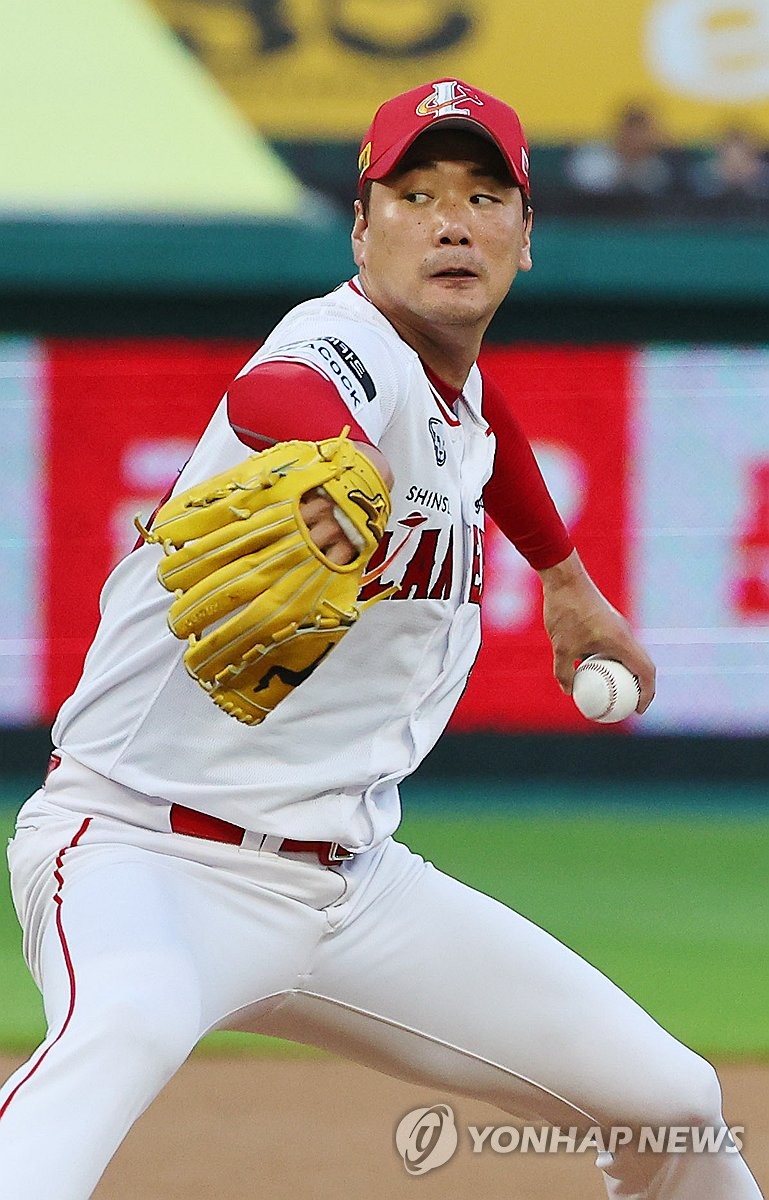 SSG Landers head coach Kim Won-hyung expressed his gratitude to left-handed homegrown ace Kim Kwang-hyun on Wednesday.
Kim praised Kwang-hyun for his six innings of four-hit ball, two walks, five strikeouts and one earned run against the KT Wiz the day before, calling it "a good start to the week."
Although the Wiz fell to 0-3 with an eight-inning no-hitter by KT starter Wes Benjamin, he said it was an opportunity to solidify the team's mound, which has been shaky of late.
SSG has lost seven of its last 10 games (two wins and a tie), excluding the previous day, while its starting pitching staff's ERA has ballooned to 7.80.
With a 6.00 ERA in the bullpen, SSG's mound is one of the weakest in the league.
Kim Kwang-hyun was also knocked out in his last start against the Hanwha Eagles on June 6, giving up four runs on nine hits and two walks in 3⅔ innings.
"I said that I wanted the rest of the starting pitchers to do their job this week, except for Roenis Elias," Kim Won-hyung told reporters at Jamsil Stadium in Seoul, "and even though Kwang-hyun gave up a run, it ended a good start to the week.
He also praised Kwang-hyun's play in the top of the sixth inning with runners on second and third.
Kwang-hyun ran and caught a grounder that was going toward the third baseman, then twisted his body in the air to make a perfect throw to first base.
"It was a unique defense because he is Kim Kwang-hyun," Kim said, adding, "When he was younger, he couldn't throw a snap throw, but now he throws the ball naturally and well from a short distance with practice."
"I hope today's rain will change the atmosphere," said Kim, whose game against the Doosan Bears was canceled due to rain. 슬롯사이트